Stephen Hudson
CO-FOUNDER, CEO/PRESIDENT
---
Stephen started his career in computers in 1985 when he joined the military as a data analyst. He spent the next 20 years in the U.S Navy honing his computer skills as he traveled the world on Aircraft Carriers. In 2005 he began his career in marketing which was a natural transition for him since analyzing data is at the heart of marketing. Stephen always admired the entrepreneurs he worked with while in the corporate world and dreamed of starting his own marketing agency to enable him to help them even more. He feels every business is as unique as a fingerprint and he loves the challenge of helping owners get the very most out of their marketing strategy. Stephen holds a Bachelor's Degree in Aeronautical Science from Embry-Riddle Aeronautical University where he also serves as an Adjunct Professor of Unmanned Aircraft Systems (Drones) and a Master's Degree in Internet Marketing from Full Sail University. Stephen loves to play golf and spending time with his wife and 6 children on the beaches of Florida and is very active in his Church and the local community serving on the Board of Directors of the St Johns County Chamber of Commerce.
Trudy Hudson
CO-FOUNDER, CHIEF DIGITALPRINT MANAGER
---
Trudy's first career was as an executive secretary in a prominent law firm in Johannesburg South Africa. Through the experience of helping one of the attorneys in the firm publish a book she was drawn to the world of design and typesetting layout and began to learn about marketing and design layout. She took the next year and a half off on a sailboat, traveling the world before coming to the United States. Trudy first job in the States was with an insurance company where she quickly became professionally licensed and worked hard to earn two distinguished certifications in the field of insurance, an AAI (Accredited Adviser in Insurance) and a CIC (Certified Insurance Counselor). She then moved into a marketing role and then into a sales position for a local agency. Trudy's last eight years in the industry was with a global insurance company where she had the responsibility of overseeing production and growth of large territory in North Florida. Trudy now uses her extensive experience to carefully monitor the procedures and operations of Digital Mark Company and loves working with our clients to resolve issues and discuss strategies to reach their goals. She is a true optimist and believes the world is full of mostly good people. Her greatest loves are her faith, her husband and her six children. In her spare time, she loves to cook, read and spend time on the beach with her family.
James Upjohn
CO-FOUNDER, SEO, INTERNET MARKETING EXPERT
---
James Upjohn comes to Digital Mark with over 17 years of successful internet marketing and SEO experience under his belt. Additionally, he runs an online SEO membership training program and an SEO outsourcing e-commerce service and has coached over 1,000 business owners in reaching the coveted #1 ranking on Google. He is highly regarded in the international SEO community as an expert in the industry, regularly offering webinars on various platforms to share hisknowledge and expertise. James previously worked in banking but found himself drawn to entrepreneurial pursuits that included internet marketing. He told his wife that when their youngest started nursery, he would quit his job and go into business for himself. He kept his word and went into internet marketing as his full-time occupation. In the years since that day, he has broadened and deepened his skills in the industry. The constantly shifting landscape with its moving targets and changing algorithms does not daunt him. He loves to bring intelligent guesswork combined with diligently applied known protocols to the work. James is excited about being a part of Digital Mark Company, LLC. He enjoys the challenges of each client's particular situation and loves the thrill of propelling them to the top of Google search pages.
Kayla Peloquin
SOCIAL MEDIA, BLOGGING EXPERT
---
Kayla brings over 10 years of experience to our team in the area of social media management and internet marketing. Her first job out of college was working for Community Income Tax, a start-up organization that took the tax industry by storm. Kayla coordinated marketing efforts for organization affiliates nationwide including social media marketing, graphic design, website development, event planning, and print advertising campaigns. She assisted in the growth of the company to 90+ offices within the first year of operation. Kayla then worked with Hurricane Grill and Wings at the corporate level to develop and implement a campaign to gain customer information for eight Northeast Florida Hurricane Grill and Wings locations. She worked one-on-one with each franchise owner to develop a strong social media presence and trained owners on how to best manage their brand online. Kayla graduated from Flagler College in 2010 with a Bachelor of Arts degree in Communication where she studied Public Relations and Advertising. She went on to pursue a graduate degree, earning her MBA with emphasis in Marketing by the age of 21.
Alan Fraser
VIDEO PRODUCER, ANIMATOR & EDITOR
---
Alan brings a wealth of experience and imagination to our team. He has had a dream to tell stories through animation, design, and video since childhood, first picking up his father's 8mm camera to make a Star Wars fan film with his neighborhood friends. Through the suggestion from a college advisor, he began this journey to his dream at the largest ad agency in his hometown of Panama City, Florida. At the Davis Company, he learned the trade of visual design using the new tools of the day: Adobe Illustrator and Photoshop, as well as other graphic design concepts using both traditional and computer-aided design. Over the last 23 years, he's created work for ABC, the PGA Tour, St. Vincent's Foundation, the Mayo Clinic, Biomet, Memorial Hospital, Tim Tebow's Night to Shine, the Amazon TV series: Dream Quest, ADT, The Jacksonville Armada, and other reality shows and documentaries. Whether behind the camera on the ground, drone work in the air or behind the computer, Alan has a passion for the work.
Donald Jones
DIRECTOR & CINEMATOGRAPHER
---
Donald loves the art of crafting a story from behind the lens. He relishes post creation, as well as, being an architect of those images and just the right sound to deliver a unique style. He, and his wife, Janice, have a combined 30 years in broadcast news. Their exceptional ability to craft creative story designs has awarded them premier Telly Award honors for both branded content video and short form documentary work. Donald sits on the Florida Bar Association's State-Wide Ethics Grievance Committee for Advertising and Marketing. He's also excited to be helping promote local live theatre serving on the Limelight Theatre Board of Directors and Marketing Committee. Donald is a graduate of St. Johns County Chamber of Commerce, Leadership St. Johns, a year-long leadership development program. Donald's award-winning broadcast journalism career of almost two decades took him from CBS Savannah to FOX Orlando and NBC Raleigh. He was honored for his Associated Press award-winning coverage of "Operation Support Hope" in Africa and appeared on the Today Show and MSNBC. He kickstarted social media use within a local news program while anchoring at NBC Raleigh. Donald's is a serious cycling enthusiast. He's pedaled thousands of miles raising thousands of dollars for charity. He also treasures great memories of cycling the storied Cols of the Pyrenees featured in the Tour de France.
Christen Wojciechowski
DIGITAL MARKETING, WEBSITE UX DESIGNER
---
Christen is a hard-working lady with a get-it-done attitude. Christen graduated from Presbyterian College in 2013 with a Bachelor of Science degree in Business Administration where she studied Marketing, Accounting, and Economics. Christen runs towards challenges and does not fear taking on new tasks. After leading a digital marketing team for four years, she continues to assist companies in updating or launching their newly branded websites through Digital Mark Co. Her skills include WordPress, SquareSpace, Wix, Umbraco, Adobe, Microsoft, social media and more. When she is not designing and building websites, she is playing fetch with her three dogs and coaching Olympic Weightlifting.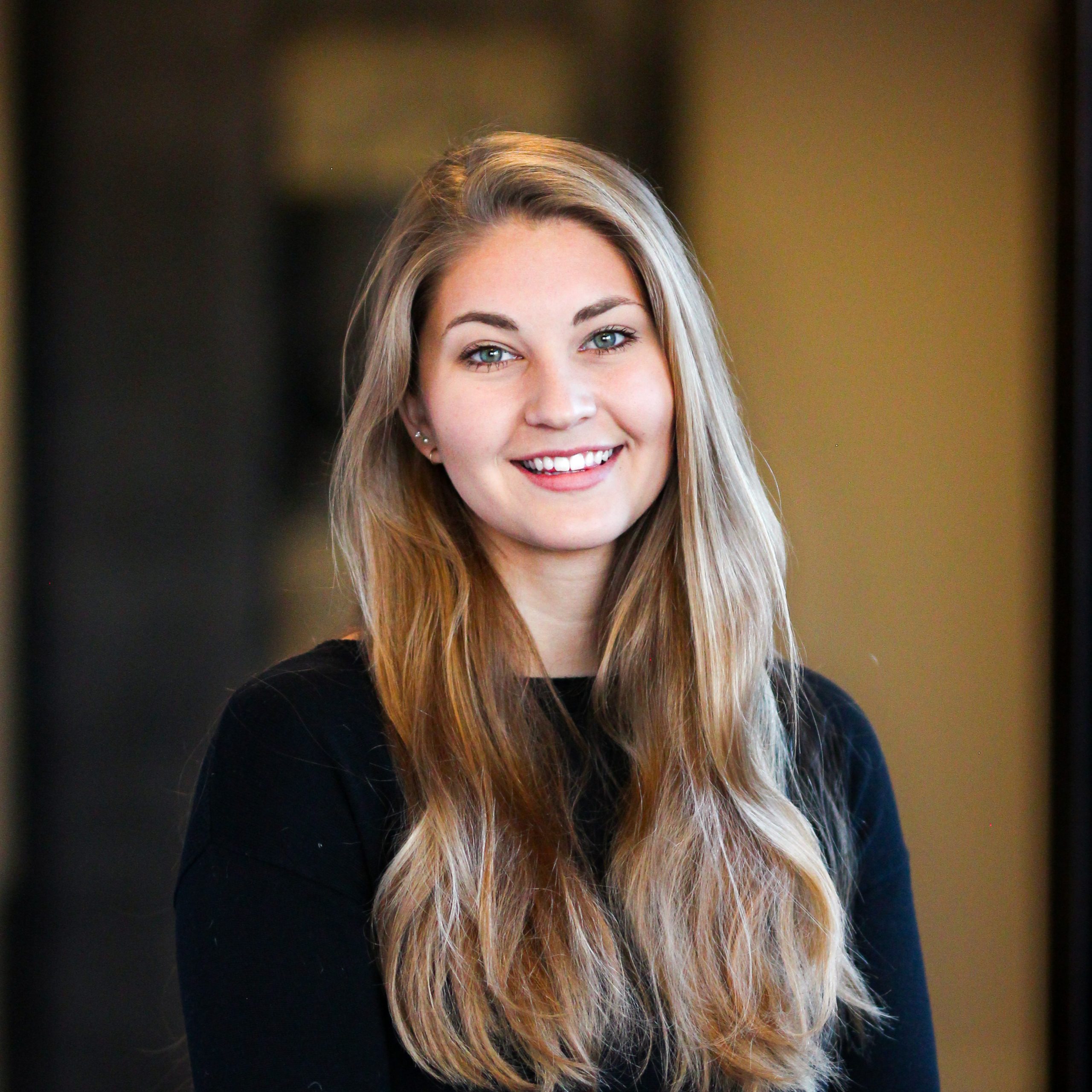 Michaela Payne
INTERN ACCOUNT MANAGER, WEBSITE DESIGNER
---
Michaela is a graduate from Palm Beach Atlantic University with her B.A. in English. She has experience in marketing, content creation, website design, advanced editing, photography, videography, and customer service. Michaela's goal is to help market your company by providing creative website designs and content creation tailored to your needs and services. Michaela has been published in the scholarly journal The Living Waters Review for creative writing, and has numerous times with the news organization The Beacon Today. She also has won 3 statewide awards for podcasting and producing. When she's not working, she enjoys going to the beach, rollerblading, and spending time with family. Skills: WordPress, Wix, Squarespace, Adobe Photoshop, Adobe Illustrator, Adobe Audition, Adobe Premier, Microsoft Office, all Social Media Platforms, Hootsuite marketing management, beginner HTML.
Vlad Zhuravlov
GRAPHIC DESIGNER, WEBSITE DESIGNER
---
Vlad been designing incredible websites for over 12 years. His extensive experience and knowledge with international projects from the United Kingdom, Germany, France, United States, Canada, Australia, Ukraine and Mauritius allows our company to work with clients all over the world. He is skilled in HTML / CSS, different CMS platforms including WordPress, Wix and Shopify. Another talent he brings to our team is in graphic design. He is an expert using tools like Adobe Photoshop, Illustrator, and Corel Draw. He also works with JavaScript and PHP.
Guillermo Bonilla
CUSTOM SOFTWARE DEVELOPER, MOBILE APP DESIGNER
---
Guillermo is an incredibly talented software engineer and personally oversees all of our custom software development and mobile app creation projects. He has been designing software since 1995 and is an integral part of our team. Guillermo holds a Master's Degree in Computer Science, and an MBA with an Emphasis in Finance.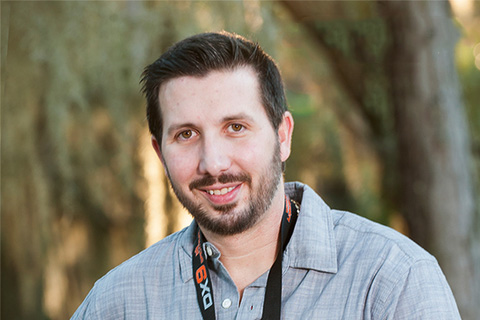 Ryan Beaulieu
AERIAL VIDEOGRAPHY/ PHOTOGRAPHY DRONE EXPERT
---
Ryan has been a lifelong enthusiast of all things electronic and "techy." If a gadget exists, more than likely he has gotten his hands on it and thoroughly tested it (as well as taken it apart, modified, and possibly even blown up or otherwise destroyed it!). Ryan has been active in the RC and robotics industry his whole life. He is a master drone builder and systems integrator/programmer. He holds degrees in business administration/management and electrical engineering. He has extensive experience in drone technology, photography, and research and development of new products and is an expert certified pilot.